What I want to eat this weekend
Even though our weekend weather forecast looks like this…
…. I fully intend to do lots of this:
Yep. Well, maybe not kebabs specifically, but there will be barbecuing of some sort happening. I'm pleased to announce that my fearless champion of a roommate has successfully removed the wasp nest from our grill, and it's back in business!
There have been a plethora of freaking delicious-looking, summery recipes out in the blogosphere lately, and although I likely won't have the time to make them all this weekend, I thought I'd share a few that I've got my eye on. Let's see….
Avocado Lime Fruit Salad from How Sweet it Is
High Protein Quinoa Almond Berry Salad (vegan and gluten-free) from Oh She Glows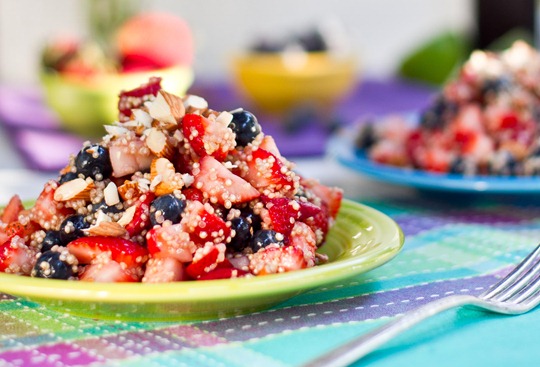 Lemon Garlic Tuna Burgers from Can You Stay For Dinner?
Chili Rubbed Pork with Grilled Pineapple Salsa from RecipeGirl.com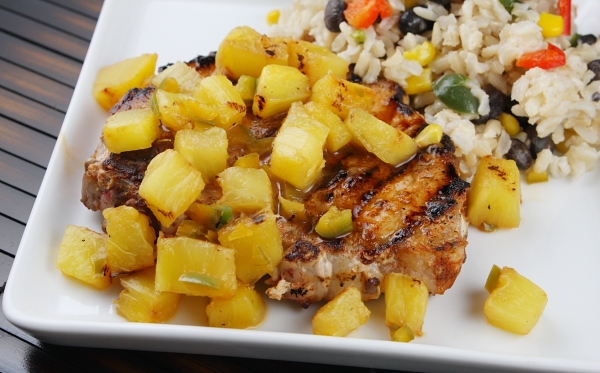 Salmon with Grilled Peach Salsa from Natural Noshing
Grilled Corn with Smokey Lime Mayo from A Spicy Perspective
Raw Sweet Corn and Cherry Tomato Salad from Eat, Live, Run
And what about dessert? Well, I've got my heart set on this one:
Honey Fruit Salad with Grilled Angel Food Cake from Heat oven to 350.
Who wants to come over? 😉
So tell me…
What's on your menu this weekend? Feel free to link to recipes – I've got a long list of to-cook's but I don't mind adding more!

If you could have just one dish from the recipes above, which would it be? (Then after you tell me, go visit the posts of these awesome bloggers and tell them how great they are!!)
Name one thing you accomplished and/or are proud of this week.